Bringing Spring Cheer and Opportunities to Increase Home Value
Dec 30, 2022, 17:30 PM
Thinking of brightening your home this year? Whether it's new renovations, a fresh coat of paint, or trendy decor, the Oklahoma City Home and Garden Show, Jan. 20-22, at the OKC Fairgrounds, Bennett Event Center has something for everyone. With over 300 exhibitors to browse, you'll find everything you need to invest in your home and outdoor living spaces to create relaxing, beautiful spaces.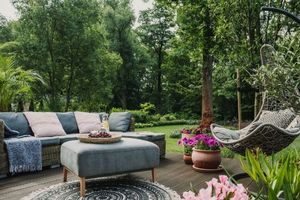 For those who want to shake the cold and are daydreaming about a spring garden, our many landscape exhibitors — Marcum's Nursery, Nelson Landscaping, Modern Environment and Whitetail Landscaping to name a few — have a beautiful selection of trees, plants, and flowers. Stop by Landscapers Lane to chat with local experts who can help bring color to your outdoor spaces and find the best foliage for your budget and gardening skills. If you prefer to invest in your home by turning your garden or patio space into an outdoor staycation, make sure to stop by Emerald Spring Spas, Havenscapes, Patio Galaxy, EcoSpa or Galaxy Home Recreation. On top of all the latest in leisure, these relaxation experts can help you find the perfect hot tub, making your home the go-to for social gatherings with family and friends.
With all the possibilities outdoors, you can't forget about the indoors! The Oklahoma City Home and Garden Show can help elevate your living space with cozy fireplace furnishings and decor from Bachle's By The Fire and stylish, lounge-worthy couch covers at Comfort Works that will make you want to binge your favorite show and embrace your inner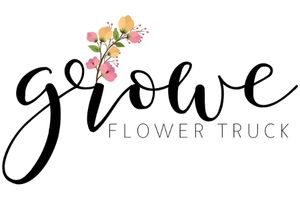 couch potato. The greenery isn't limited to the garden, shop for a bouquet created by YOU at Growe Flower Truck for the perfect addition to your home.
The Oklahoma City Home and Garden Show has wow-factor upgrades and renovation ideas to get you started. Don't forget to check out the Fresh Ideas Stage with special guest Mike Pyle, landscape designer and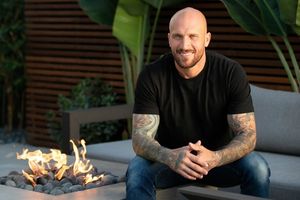 co-host of "Inside Out," as well as other local experts live on stage all weekend long.
The show will be Jan 20-22, Friday, 12p.m. to 8 p.m., Saturday, 10 a.m. to 8 p.m. and Sunday, 11 a.m. to 5 p.m. at the OKC Fairgrounds, Bennett Event Center, 3101 Gordon Cooper Boulevard. Admission for adults is $13 at the box office or $11 when purchased online here before show weekend. Children 12 and under are free with paid adult ticket. Seniors 60+ receive discounted admission on Friday only with valid ID at the box office. To thank all those who have sacrificed in service of our country and safety, Hero Day, Friday, Jan. 20, will offer free admission to active and retired military personnel and frontline workers including fire, police and healthcare workers with a valid service ID at the box office. Free admission will also be available on Sunday for all teachers with valid ID at box office. For more information or questions about the events or tickets, visit www.oklahomacityhomeshow.com or call 888-248-9751.