Landscaping Trends in 2018
Jan 17, 2018, 15:13 PM
While you're at the 2018 Oklahoma City Home + Garden Show, be sure to check out all the latest landscaping and gardening trends at the Ultimate Backyard Oasis presented by Absolute Pools | Lawn | Landscape. The area offers a feast for the eyes with more than 8,400 square feet of beautiful, tranquil landscaping that can serve as inspiration for your own backyard dreams.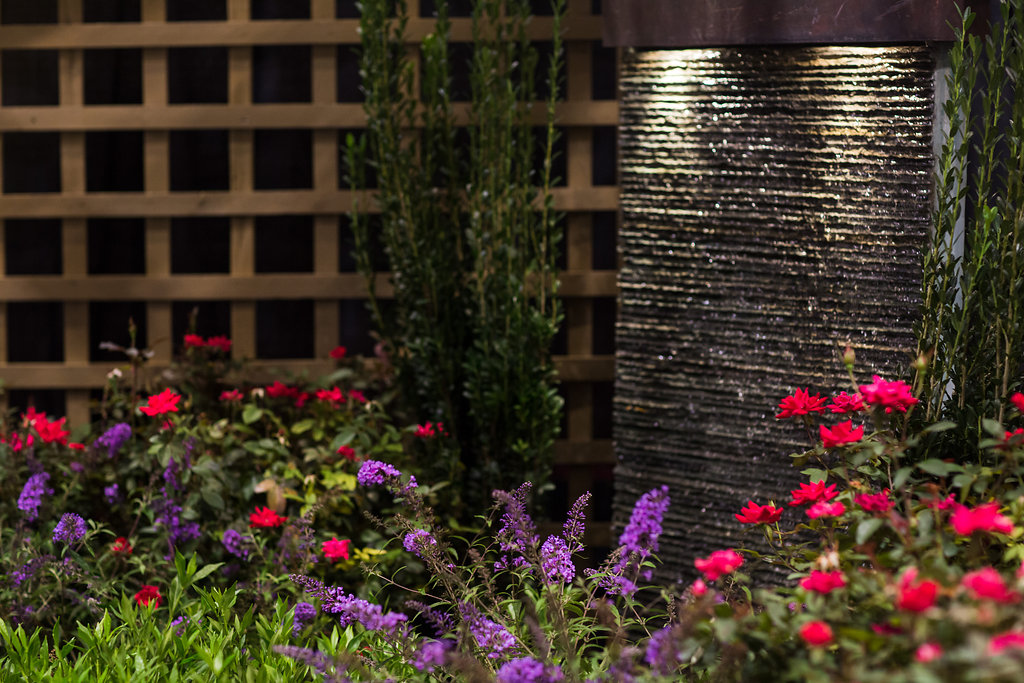 The Color Purple
The USDA declared purple as the new green when they called purple a color for health and vitality. Include purple in your garden with pots of lavender, catmint and rosemary. Consider including purple foods in your garden as well such as acai berries, beets and eggplants. Not only does purple look good but its antioxidants can help fight cancer and have anti-aging benefits.
Marcus Jerry of Absolute Landscaping mentions "purple verbena, dianthus, mexican petunia" as options for a purple garden.

Experimental Growth
This is a year for experimenting. Try growing unusual foods such as cucamelons, or cultivate a succulent collection. These plants offer a manageable solution for the busy gardener while maintaining a unique persona in your garden or countertop.
Push Boundaries
Don't neglect your garden this winter. Embrace color and textures to liven up your garden, even on the coldest and greyest of days. Plants to include in your winter collection are evergreens, early blooming flowers and shrubs or trees with colorful or peeling bark.
Want to push some boundaries in your gardening? Marcus suggests holly, Camelia, winterberry, flowering quince, forsythia for early color.
Check out all these trends and more at the Ultimate Backyard Oasis in the Bennett Event Center during the Oklahoma City Home + Garden Show January 19-21.
Get tickets now
and start planning your visit. We can't wait to see you there!
STATE FAIR PARK OF OKLAHOMA
JANARUY 19-21, 2018.