A Quick To Do List to Kick Off 2018
Jan 15, 2018, 21:31 PM
Still looking to lock down a New Year's resolution? The Oklahoma City Home + Garden Show has you covered. Check out these exhibitors who offer great ways to get the best out of 2018.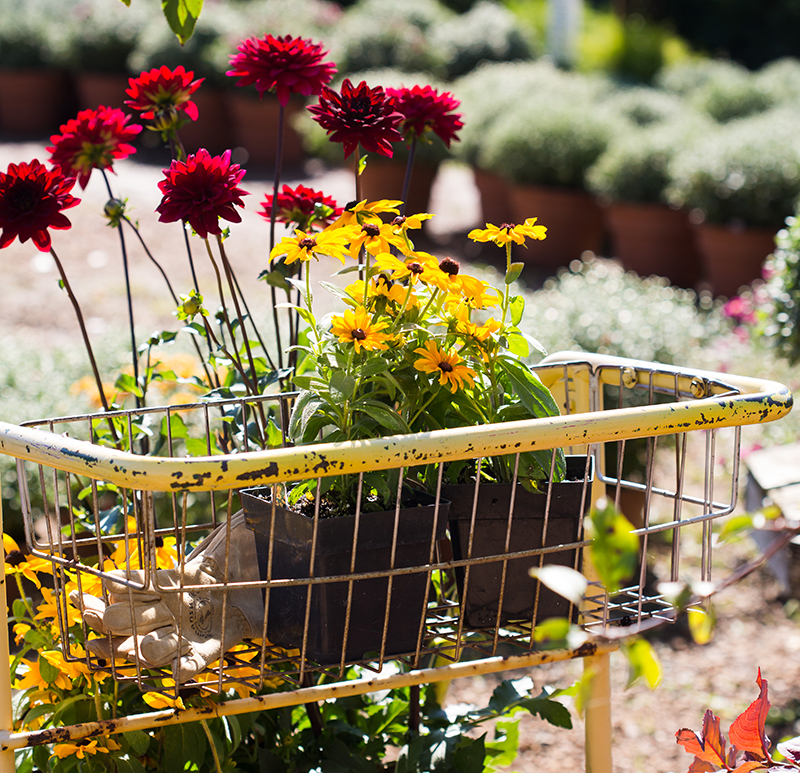 Enjoy the Outdoors, Indoors.
Get that plastic plant out of your house and create your own container garden to brighten up your home. Urban gardening is the newest craze taking over Pinterest and your favorite blogger's website. This solution to chilly winter gardening will warm up your green thumb so you can enjoy the greenery of the outdoors in the comfort of your living room.
Tony's Tree Plantation will sell supplies and offer guidance while you create your own take-home arrangement.
Visit Tony's Container Gardening exhibit at the Pavilion, and make your own indoor garden at DIY Containers to Go sponsored by Tony's Tree Plantation in the Bennett Event Center.
Learn a New Skill.
Exhibitors like The Stamp Store and the Stitching Post offer a variety of classes for those looking to pick up a new skill in 2018. The Stitching Post offers several classes every month including quilting, embroidery and SOS project help classes for every skill level. The store also hosts social events where you can enjoy sewing and friendship.
Sign up for classes online
.
Learn more about the Stitching Post when you visit Booth #1848. The Stitching Post will also host free workshops at the show in the Make It, Take It workshop. Sew a faux table candle at the show and take it home with you!
The Stamp Store offers a variety of hands-on concrete classes where you can learn how to use decorative concrete products. Classes are offered year-round and include concrete related skills such as coating, polishing and acid staining.
Sign up for classes online
.
Learn more about The Stamp Store when you visit Booth #1240.
Cook Stress-Free.
We're not all Food Network stars, but Pampered Chef can make you feel like one with none of the stress. Let the Pampered Chef help you create easy, satisfying meals fit for the way you live. Try new stress-free recipes from Pampered Chef when you
visit their website
and stop by Booth #1836 for more tips, gadgets and advice.
The Oklahoma City Home + Garden Show returns to the State Fair Park of Oklahoma January 19-21, 2018. With hundreds of home improvement experts, including those listed above, this is a must-attend event for OKC homeowners.
Get your tickets today
and start planning your visit. We can't wait to see you there!
STATE FAIR PARK OF OKLAHOMA
JANARUY 19-21, 2018.