How Does Your Garden Grow?
Jan 20, 2017, 14:32 PM
Joel Karsten, the pioneer of the STRAW BALE GARDENS® technique, says using his method is one of the easiest and most versatile ways to garden. Before he appears at the Oklahoma City Home + Garden Show January 20-22, we picked his brain to see how easy the process really is.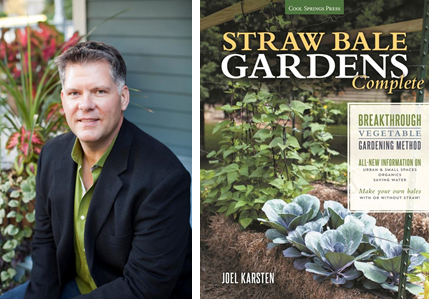 Q: You just start with a straw bale and plants?
Joel
: "Yes, it's that simple. But before you plant, you need to condition the bale by introducing water and nitrogen using a precise schedule over ten days. The bale will start the decomposing process, creating a warm, nutrient-rich environment where the plant roots will thrive."
Q: Does it have to be straw, or can it be hay? And what's the difference?
Joel
: "There's a big difference between straw and hay. Hay is food for livestock, so it contains nutrient seeds and other plants. Straw is what remains after the small grain harvest and is typically used for animals bedding, so it won't have other material that will compete with your vegetables for nutrients."
Q: How much space do you have to have for a straw bale garden?
Joel
: "Only enough to accommodate the size of the bale. But the beauty is that you can put this garden anywhere, not just your flower bed or back yard. Because you don't have to have soil – remember, the straw becomes the soil – your garden can grow on your rooftop, concrete patio, asphalt driveway, or even on top of your land with unsuitable or contaminated soil. You can grow a crop of delicious vegetables and gorgeous flowers anywhere."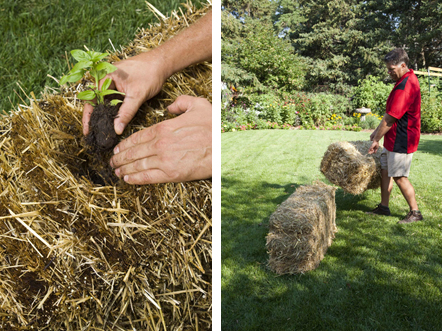 Q: A bale of straw might not look attractive in everyone's garden, can it be contained in a decorative pot?
Joel
: "Yes, because all the work of growing the plants goes on inside the bale, the outside can be covered. But you can plant flowers on the sides of the straw bale as well. Plant beautiful impatiens, petunias or trailing plants that will grow to cover the bale. Because the bales warm up as they condition, the decomposition process lengthens the growing season, your plants will produce vegetables and flowers longer than in-ground and potted plants."
Q: When the growing season is over, what do you do with the bale?
Joel
: "You're not just left with an ugly, rotted bale, rather you have "gardening gold" – rich, nutrient compost that you can mix into your flower beds or use in your lawn soil to create new gardens. The rich compost also serves as container mix for planting flower pots and window boxes the next spring."
Joel will detail his revolutionary gardening method on the Lifestyle Stage in the Cox Pavilion Friday, Friday, Saturday and Sunday. For times and details,
check out the stage schedule
. Still don't have tickets?
Get 2-for-1 when you connect with us on Facebook
. We can't wait to see you at the show!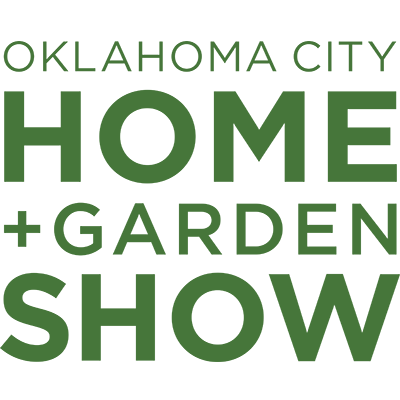 STATE FAIR PARK OF OKLAHOMA
JANUARY 20-22, 2017.