Get to Know HGTV Celebrity Mike Pyle!
Jan 10, 2023, 13:22 PM
The Oklahoma City Home + Garden Show returns to the OKC Fairgrounds at the Bennett Event Center January 20-22 giving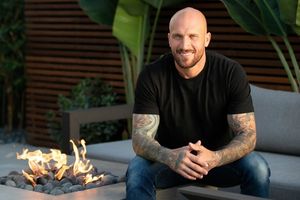 homeowners the opportunity to refresh for spring. With over 300 exhibitors, attendees will find new landscaping trends and decor design ideas for their homes and outdoor spaces. Co-host of HGTV's, Inside Out, Mike Pyle will be at the show on the Fresh Ideas Stage offering advice on how to get the wow-factor in your curb appeal. See Mike on stage Friday at 3pm and Saturday at 12pm.
Pyle answers our questions about everything from his favorite paint color to tips on renovating your home without breaking the bank.
What home trends are you loving? And what styles do you think will emerge in the future?
I love the new trend of bringing organic material and finishes that are normally used outside to the indoors such as stucco and stone. I think neutrals will start to be used less in the home and bolder colors including richer, darker woods will make an appearance.
Which HGTV/DIY Network Star would you most like to work with and why?
I would love an opportunity to collaborate with the Fixer to Fabulous duo Dave and Jenny Marrs. I've heard nothing but good things about them, and I think they make an incredible team with great ideas.
What's your favorite paint color?
My go-to is Iron Ore by Sherwin-Williams. It's a great neutral color that brings a certain modern feel to any indoor or outdoor space.
What do you enjoy most about being at the OKC Home + Garden Show?
It's fun to be around people that are like-minded and share the same interests. Home shows are such a great opportunity to share ideas, concepts and gain more knowledge about this area.

What's your next home project?
I'm currently tackling built-ins in several rooms in my house. I think adding the extra storage without taking up valuable real estate will elevate the space.
What's one of your tips for designing an office at home?
Design something that can be hidden away easily. I believe it's best to separate home from work as much as you can!
What's the most important interior design advice you give when designing a room?
My advice would be to always consider the scale in any room and be sure not to overcrowd the space. I use this for any space I design, indoor or outdoor.
What's the best way to invest in your home?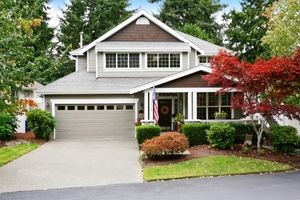 I always say paying extra attention to the overall curb appeal will always add great value to your investment. Small upgrades like an extra coat of paint, fresh mulch or an accent tree make a big difference without adding a huge expense.
The show will be Jan 20-22, Friday, 12p.m. to 8 p.m., Saturday, 10 a.m. to 8 p.m. and Sunday, 11 a.m. to 5 p.m. at the OKC Fairgrounds, Bennett Event Center, 3101 Gordon Cooper Boulevard. Admission for adults is $13 at the box office or $11 when purchased online here before show weekend. Children 12 and under are free with a paid adult ticket. Seniors 60+ receive discounted admission on Friday only with valid ID at the box office.
To thank all those who have sacrificed in service of our country and safety, Hero Day, Friday, Jan. 20, will offer free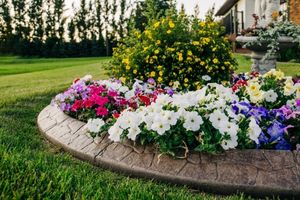 admission to active and retired military personnel and frontline workers including fire, police and healthcare workers with a valid service ID at the box office. Free admission will also be available for all Teachers on Sunday, Jan 22nd with valid ID at box office. For more information or questions about the events or tickets, visit www.oklahomacityhomeshow.com or call 888-248-9751.