What's Happening at the 38th Annual Oklahoma City Home + Garden Show
Jan 9, 2020, 23:42 PM
It's that time of year again, everyone, come check out the 2020 Oklahoma City Home + Garden Show! Over the January 17-19 weekend, the show will roll out full-size landscapes, tons of flowers and plants and the newest home products, all at the State Fair Park.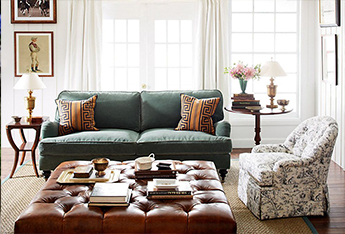 More than 400 exhibitors and experts in landscaping, gardening, remodeling and home décor are selling artisan items and offing their expertise for your DIY projects. Come see:
Dee Nash – Oklahoma's favorite garden writer and speaker, beekeeper and butterfly rancher will share her vast knowledge on gardening and growing in our unique state.
Landscaper's Lane – Over than 3,000 sq. ft. of the Bennett Event Center will be transformed by three OKC landscapers into a lush backdrop of trees, plants and flowers.
Ask a Designer – The latest styles will be showcased in a design lab space by Decorating Den Interiors, and interior decorators will offer consultations on your DIY and renovation projects.


Workshop Stage – See demonstrations from local experts on home décor, gardening and remodeling. Professionals will offer advice for all your questions in the Centennial INSPIRATION Building.
Baby Boomer Boulevard – Learn about the latest trends and innovative ideas to help people to live in their homes longer as they age. Things like specialty products, remodeling ideas and thoughtful innovations can outfit homes to be more comfortable and livable for seniors. Check it out in the Centennial Building.


Wine Village – Stop in the Bennett Event Center to sample and learn about some of the best wineries and vineyards in our region.


Garden Market – Find inspiration for spring among the fresh plants and garden accessories in this abundant market.
Homegrown Marketplace – Local artisans will showcase crafted items like home décor, specialty food, art and other one-of-a-kind finds.


Trades Day – Friday, January 17 we are offering people who work in the skilled trades industry free admission! Wear your uniform or bring an industry-specific business card to the box office.


Hero Day – Active and retired military, firefighters and police officers can attend free on Sunday, January 19 by showing a valid service ID. We thank you for your service.

The show is open Friday, 12 to 9 p.m., Saturday, 10 a.m. to 9 p.m. and Sunday, 10 a.m. to 6 p.m. Admission for adults is $12 at the box office or $10 when purchased online at www.oklahomacityhomeshow.com. Seniors tickets are $9 and children under 12 get in free. You can find discounted tickets at the customer service desk at Buy For Less and Uptown Grocery locations.

We're excited to share this expansive showcase with every DIY-er, gardener and craftsperson in Oklahoma! See you there!