Top 5 Best Plants for Oklahoma Weather
Jan 8, 2019, 15:19 PM
With the never-ending choices of trees and shrubs, it can be hard to find the right plant meant to endure the unpredictable weather in the Sooner State. However, these five plants below surpass most expectations. They're known to require low-maintenance, thrive multiple seasons and withstand various climate conditions.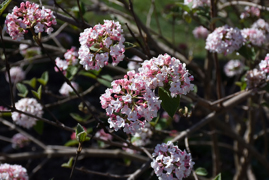 1. Korean Spice Viburnum
Korean spice viburnum is an easy shrub to grow, and the visual interest lasts for three seasons. During the spring, clusters of buds open to produce strongly scented white and pink flowers, and the plant's bright red summer berries fade to black in the fall.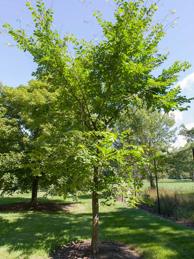 2. 'Valley Forge' American Elm
Out of all the elms, the 'Valley Forge' elm is known to be the most disease resistant. It has a broad V-shape form, yellow autumn color and eventually reaches 60 feet tall. The fast-growing tree is adaptable to various soil conditions, including ice salts, air pollution and drought.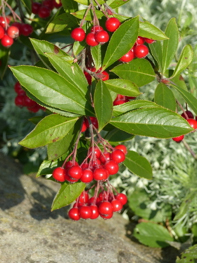 3. Red Chokeberry
This shrub grows 6-10 feet tall and features clusters of white and light pink flowers during spring. In the fall, glossy red fruit and red foliage replaces the blossoms. The fruits ripen in late summer and are expected to survive throughout the winter. Chokeberries are tough, dependable plants that don't attract many pest or diseases.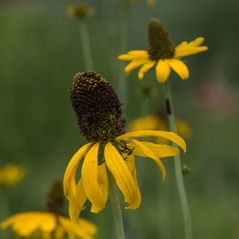 4. Giant Coneflower
Native to Oklahoma, the giant coneflower features golden-petaled flowers surrounding a dark brown cone with stems reaching 5-6 feet tall. Its silvery-blue foliage significantly stands out against the other natives. This plant is known to attract butterflies, finches and birds.
5. Winter Jasmine
It's rare to witness plants that bloom in winter, but the winter jasmine is a contender. The rapidly growing plant can climb 12-15 feet tall when it's supported. These plants look best spilling over a wall or ground cover. Unlike most jasmines, this type is not fragrant.
The Oklahoma City Home + Garden Show is a great opportunity to get a head start on updating your backyard or garden. Check a few of our gardening and landscaping exhibitors to help you find the perfect shrub or tree for your space.



JANUARY 18-20, 2019.
STATE FAIR PARK