Escape the Winter Blues + Find Inspiration
Jan 4, 2019, 14:41 PM
If you're looking to take a break from the gloomy weather, the Oklahoma City Home + Garden Show is the perfect opportunity to look forward to spring. This year's show will be Jan. 18-20 and will feature more than 450 exhibitors and experts in landscaping, gardening, remodeling and home decor. Show highlights include:
•
Derek and Dustin Diedricksen, hosts of HGTV's Tiny House Builders
– HGTV stars Derek and Dustin are known for creating micro structures with salvaged materials. The brotherly duo will be doing one hour long live demonstrations on tiny home building projects in the Centennial Building.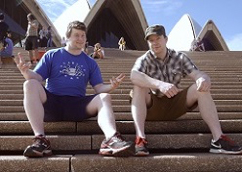 •
Julia Collin Davison, host of PBS's America's Test Kitchen
– Julia Collin Davison from
America's Test Kitchen
will display her recipe hacking talents on the cooking stage located in the Centennial Building. She will recreate several popular foods and allow the audience a chance to taste-test.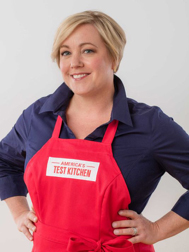 •
Landscaper's Lane
– More than 3,000 sq. ft. of the Bennett Event Center will be transformed by five metro-area landscapers into a lush landscape for guests to walk through and even take a rest at several sitting areas.
•
Make It, Take It workshop
– Guests learn from local contractors, artists and crafters to build their own creations. Attend one of the classes in the Centennial Building.
•
Hero Day
– There will be free admission on Sunday, Jan. 20, for active and retired military, firefighters and police officers.
•
Made in Oklahoma
– 10 of Oklahoma's best companies for home and garden products will be featured in the Bennett Event Center for attendees to view and support local businesses.
•
Foodieville Truck Rally
– Venture out on Sunday to enjoy a variety of tasty treats from some of Oklahoma's finest food trucks located between the Bennett Event Center and Centennial.
•
Wine Village
– Stop through the Wine Village in the Bennett Event Center to sample and learn about some of the best wineries and vineyards in the region.
•
Tiny Street
– Stroll down a landscaped street constructed in the Bennet Event Center to visit tiny homes with big style.
The Oklahoma City Home + Garden Show at the State Fair Park offers national and local professional advice for gardening and home improvement, as well as the opportunity to shop, save and compare on home and gardening products.
The show will be held in the Centennial Building and the Bennett Event Center. Join us Friday from 12pm-9pm, Saturday from 10am-9pm, and Sunday from 10am-6pm. Admission for adults is $12 at the box office or $10 when purchased online. Children under 12 are free. We can't wait to see you there!



JANUARY 18-20, 2019.
STATE FAIR PARK