Exhibitor Spotlight: Quality Buildings Inc.
Jun 6, 2016, 12:29 PM
This Father's Day, surprise Dad with an outdoor portable storage building from
Quality Buildings Inc.
in Norman, OK. Whether your Father needs additional storage for tools, leisure products, or to help protect his car, home, or property in case of inclement weather, Quality Buildings Inc. has you covered.

We sat down with the Quality Building Inc. team to discuss their services and get their best tips for summer projects. Read on to see how they can help your Dad this season.
Please describe your products or services.
"Quality Buildings Inc. in Norman, OK has all your storage, landscaping, work, play, and weather protection needs; from simple to extravagant, we have you covered. We offer five different product lines that you can either buy or lease purchase with NO Credit Check. We pride ourselves on our excellent customer service, quick delivery, incomparable warranties, and best of all everything we offer is made/manufactured in the USA. No room for delivery? We build on site! With offices, utilities, lofted storage buildings, carports, garages, horse barns, pavilions, pergolas, chicken coops, greenhouses, playsets, and playhouses, we have something for EVERYONE!"
What are your best home or garden tips for the season?
"If you're needing something to keep your crops out of the harsh, Oklahoma weather, we have the solution for you! We have portable greenhouses that range from 6'x10' to 12'x20'. These are all constructed with a double wall poly-carbonate and come standard with a water hose hookup and 2 auto opening end-wall vents to help regulate temperature. Electrical packages, vinyl flooring, and shelving are available options on our greenhouses as well!"
What are your featured items this season?
"Our current specials for the month of May-June 10% off our New buildings on lot, and we are now offering lease purchase from $2,000-$8,500 on Carports!"
What are your home or garden pet peeves?
"We have a few: not enough storage space, plants over heating, or getting too much sun, chickens not having a secure area to roost or run, no coverage for my vehicles, tools, cattle etc, no extra work space, or personal, no place for the kids to let out their energy."
What is the strangest request you've ever received from a client?
"We've had them all, nothing is a strange request anymore."
What is your favorite part about the Oklahoma City Home + Garden Show?
"Our favorite part is all the different types of people our products attract. We love hearing what our customers and potential customers want to do with our portable buildings. We know the options are endless, and every vision is different. We're just happy we can help make plans into actions."
Need more Father's Day ideas?
Subscribe to receive emails from the Oklahoma City Home + Garden Show
and get tons of inspiration and tips for every space and every season. Our Father's Day email is chock full of gift ideas, tool tips, and more.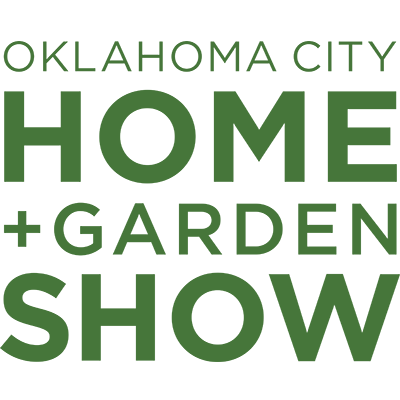 STATE FAIR PARK OF OKLAHOMA
JANUARY 20-22, 2017.